Authentic English Vintage China
PLEASE NOTE THAT ORDERS PLACED BETWEEN 10TH & 27TH AUGUST 2018 WILL BE DESPATCHED ON 28TH AUGUST.
ORDERS PLACED BETWEEN 28TH AUGUST & 4TH SEPTEMBER WILL BE DESPATCHED ON THE 5TH SEPTEMBER. WE APOLOGISE FOR ANY INCONVENIENCE CAUSED.
The Vintage Teapot is a small independent company that believes that vintage china should be used and enjoyed every day. We scour the country for beautiful and unusual designs and only china of the highest quality is included in the collection. The range is made up of authentic, English vintage china which dates from the Victorian era to the 1960's.

We hope you enjoy browsing our range of beautiful vintage china, tea sets and teapots. Our signature range of tea for one and tea for two sets are beautifully packaged and make the perfect gift.

We are based in England but ship our china worldwide.

Tea sets from The Vintage Teapot can also be found at Fortnum & Mason, Picadilly, London.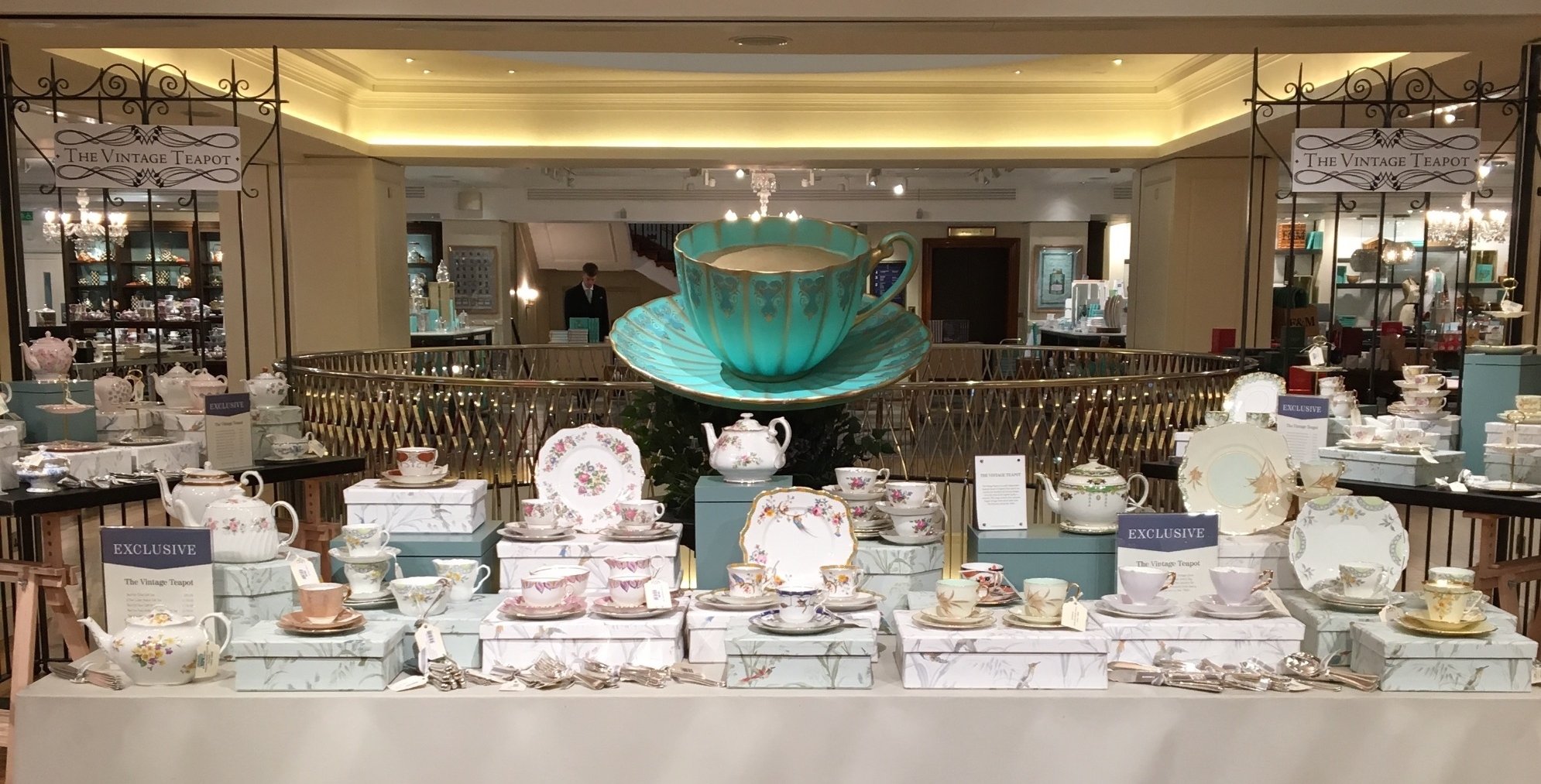 FREE UK DELIVERY ON ALL ORDERS OF £100 OR MORE