Authentic English Vintage China
Important Announcement
Because of the importance of staying at home during this time, our delivery service is suspended. Please do not place orders on our website as I'm afraid we won't be making deliveries until further notice. If you would like an item reserved please email us at [email protected] - this applies to anything you have seen on the website or on our social media pages. Please stay safe and we will be back soon!
The Vintage Teapot is a small independent company that believes that vintage china should be used and enjoyed every day. We scour the country for beautiful and unusual designs and only china of the highest quality is included in the collection. The range is made up of authentic, English vintage china which dates from the Victorian era to the 1960's.

We hope you enjoy browsing our range of beautiful vintage china, tea sets and teapots. Our signature range of tea for one and tea for two sets are beautifully packaged and make the perfect gift.

We are based in England but ship our china worldwide.

Tea sets from The Vintage Teapot can also be found at Fortnum & Mason, Picadilly, London.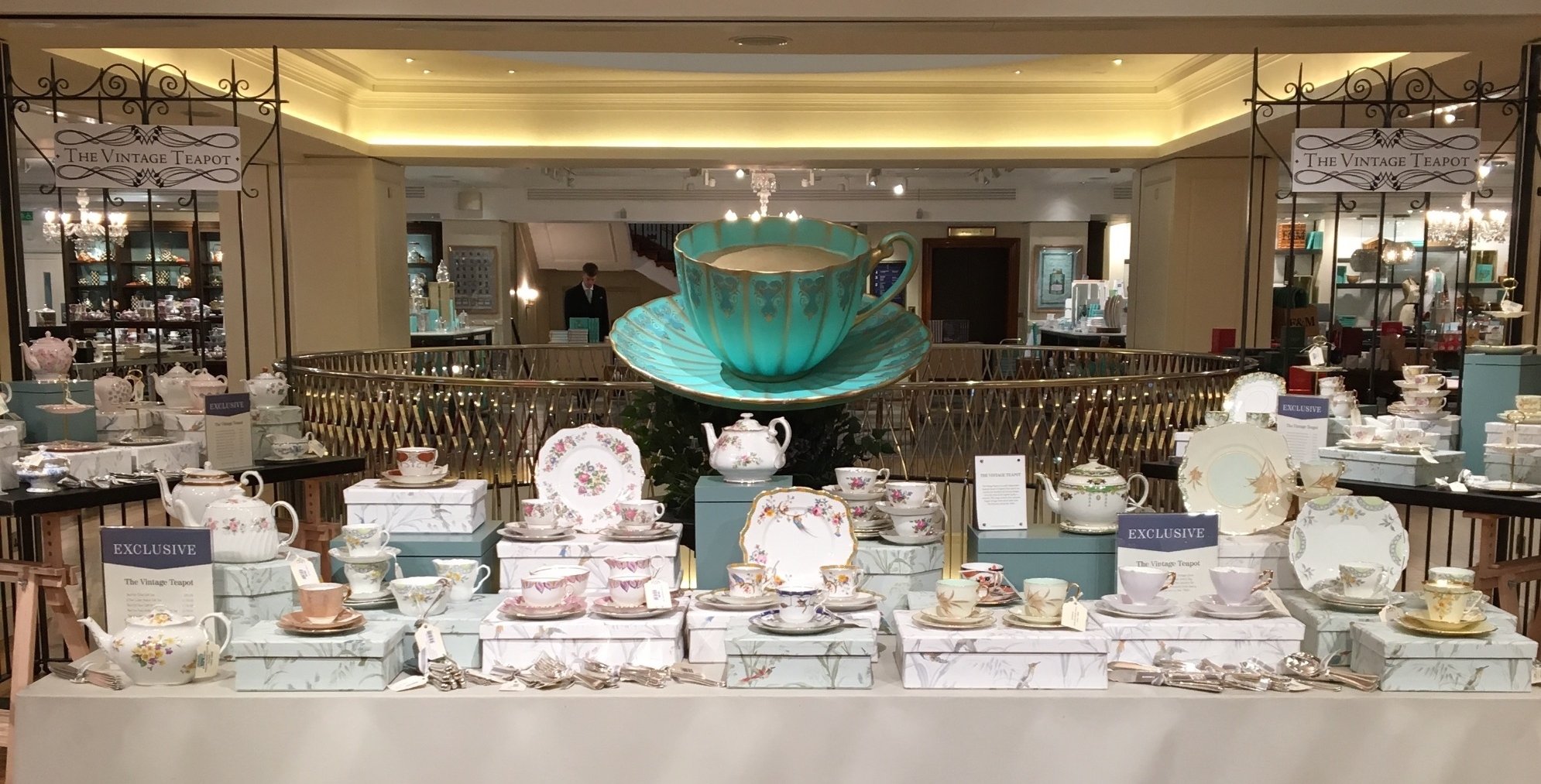 FREE UK DELIVERY ON ALL ORDERS OF £100 OR MORE