Stratford Antiques & Interiors
Posted on
Stratford Antiques & Interiors is a fantastic treasure trove situated about a mile outside Stratford Upon Avon town centre. It's very easy to find, just look out for the vintage van. Once you do arrive, there is plenty of free parking, so no stress finding somewhere to leave the car!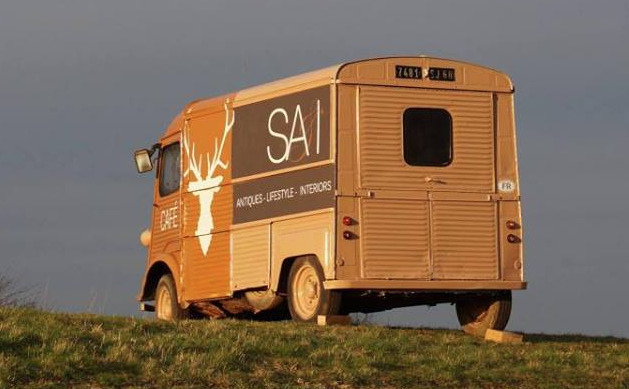 The centre is currently undergoing a transformation under the hands of its new owners, Richard and Zoe Biggs. If you are already aware of this centre you will probably know it as a traditional antiques centre. If you haven't visited recently, you need to visit again! The building is light and airy and pleasant to wander around.

As well as traditional antiques and vintage treasures you will find British made sofas, fireplaces and stunning handmade kitchens.

At the back of the centre is a gift area selling quirky and unusual British gifts, cards and wrapping paper. A lot of the items sold are exclusive within the area to Stratford Antiques & Interiors.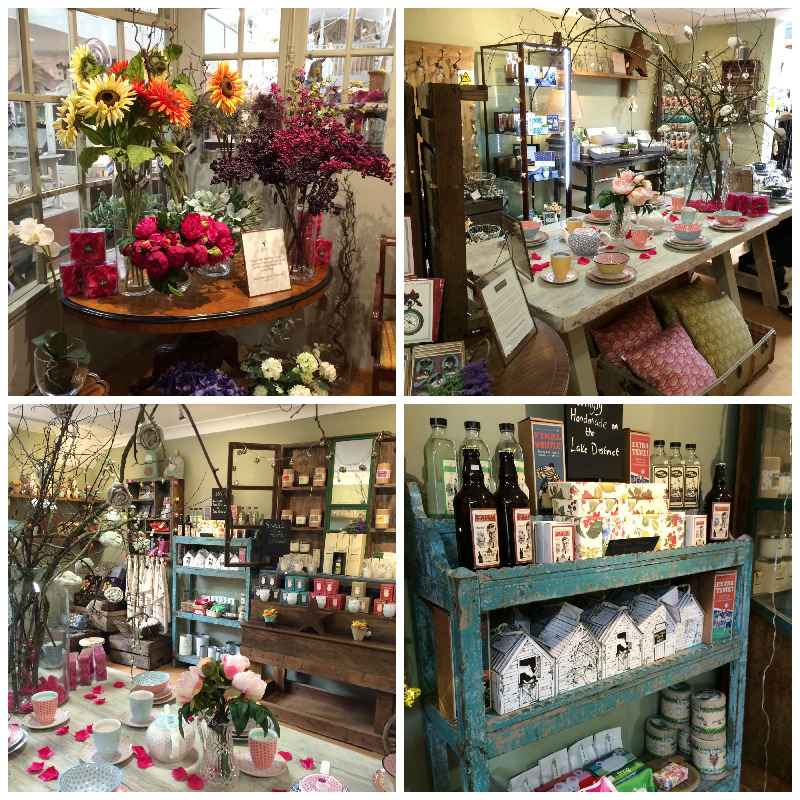 The Antiques Cafe is currently upstairs but will soon be moving downstairs so that is more accessible and larger. I have eaten there twice now and the food is of an excellent quality and service is friendly and efficient. My youngest daughter highly recommends the deluxe hot chocolate complete with marshmallows!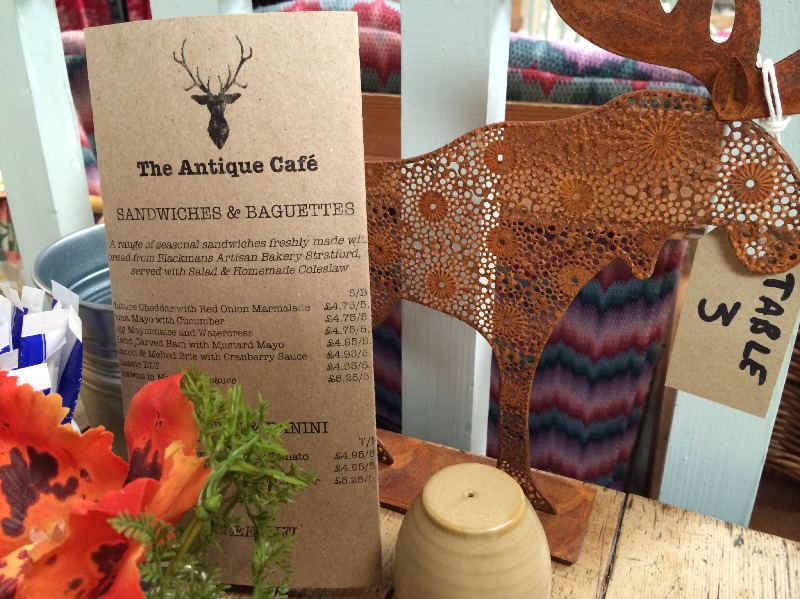 I was very happy when Richard and Zoe invited The Vintage Teapot to be a part of their exciting new venture. You can find our tea sets and candles on one of the tables in the centre of the ground floor.

So if you fancy a day out which involves antiques, vintage and maybe a cream tea, I recommend you pay a visit! If you do, let me know what you think.
Linda.
Stratford Antiques and Interiors is at Dodwell Trading Park, Evesham Road, Stratford upon Avon, Warwickshire, CV37 9SY. Visit the Facebook page for Stratford Antiques and Interiors and find them on twitter @StratfordAandI