Focus on....... Plant Tuscan English china
Posted on
Welcome to the first in my new series of "Focus on......" posts. In each of these blogs I will choose a manufacturer of vintage English china and give you a little bit of background information about the company as well as show you some of the beautiful designs they manufactured. For the first in the series I have chosen Plant Tuscan china, primarily because they manufactured some of my absolutely favourite designs of china.
R.H.Plant & Co manufactured china a the Carlisle Works, Longton Staffordshire Potteries between 1881 and 1898. In 1898 the firm became known as R.H. and S.L. Plant (Ltd) and manufactured china at the Tuscan Works, Longton, Staffordshire Potteries. In 1966 the company was taken over by the Wedgwood Group and was re-named Royal Tuscan.
Most of the designs I find date from around 1936 to 1966 but I have had much older designs in the past.
My favourite design from Plant Tuscan is this beautiful butterfly pattern, unfortunately it is very difficult to find and when I do have it, it sells like lightening! I don't have any at the moment, but if I get any I will let you know in a newsletter (so make sure you are signed up to receive it)!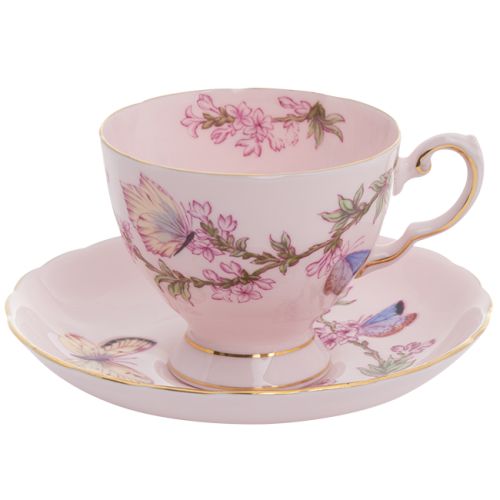 Here are a few more examples of the beautiful and elegant designs made by Plant Tuscan.
Dating from 1936 -

Dating from around 1947 -

This elegant blue design was manufactured circa 1966 -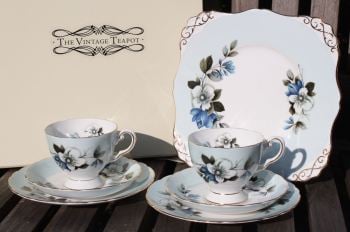 All of the designs shown above are available on the website.