Christmas in a Teacup
Posted on
It's nearly Christmas and in the run up to the festive season I have enjoyed searching for and sharing photos of festive teacups. The sharing is usually done on my facebook page, if you haven't found me yet I am here - www.facebook.com/thevintageteapot - please come and say hello!
I thought it would be nice to put all of the festive teacup ideas in one place, and so here it is "Christmas in a Teacup", festive ways to use and display your vintage china teacups.
How about decorating your tree with vintage china? Hanging pretty teacups on the branches of a traditional Christmas tree, or a twiggy tree is very effective and a great way to display your favourite pieces. Don't forget to secure the cups to avoid breakages. On my twiggy tree at Blighty Bazaar I have tied gold ribbon around the handles to secure each cup.

If you don't have room for a whole Christmas tree devoted to teacups, how about some mini Christmas trees in teacups? I love these cute little trees made from bottle brushes.

In fact you can let your imagination run wild, there are so many lovely ways to use teacups as decorations, these are a couple of my favourite ideas.

Of course there is always the beautiful candle in a vintage teacup! You can buy high quality scented candles in beautiful vintage china teacups from The Vintage Teapot, or you can make your own.

Obviously candles in vintage teacups make a fabulous gift. Another lovely gift idea is to plant seasonal bulbs such as hyacinths in vintage china. Vintage Owl does this beautifully, you can see their lovely gift ideas at Henley Vintage & Interiors in Henley in Arden.

Finally, and it is Christmas after all, why not serve those Christmas cocktails or mulled wine in beautiful vintage china teacups? Happy Christmas to all of you, from The Vintage Teapot x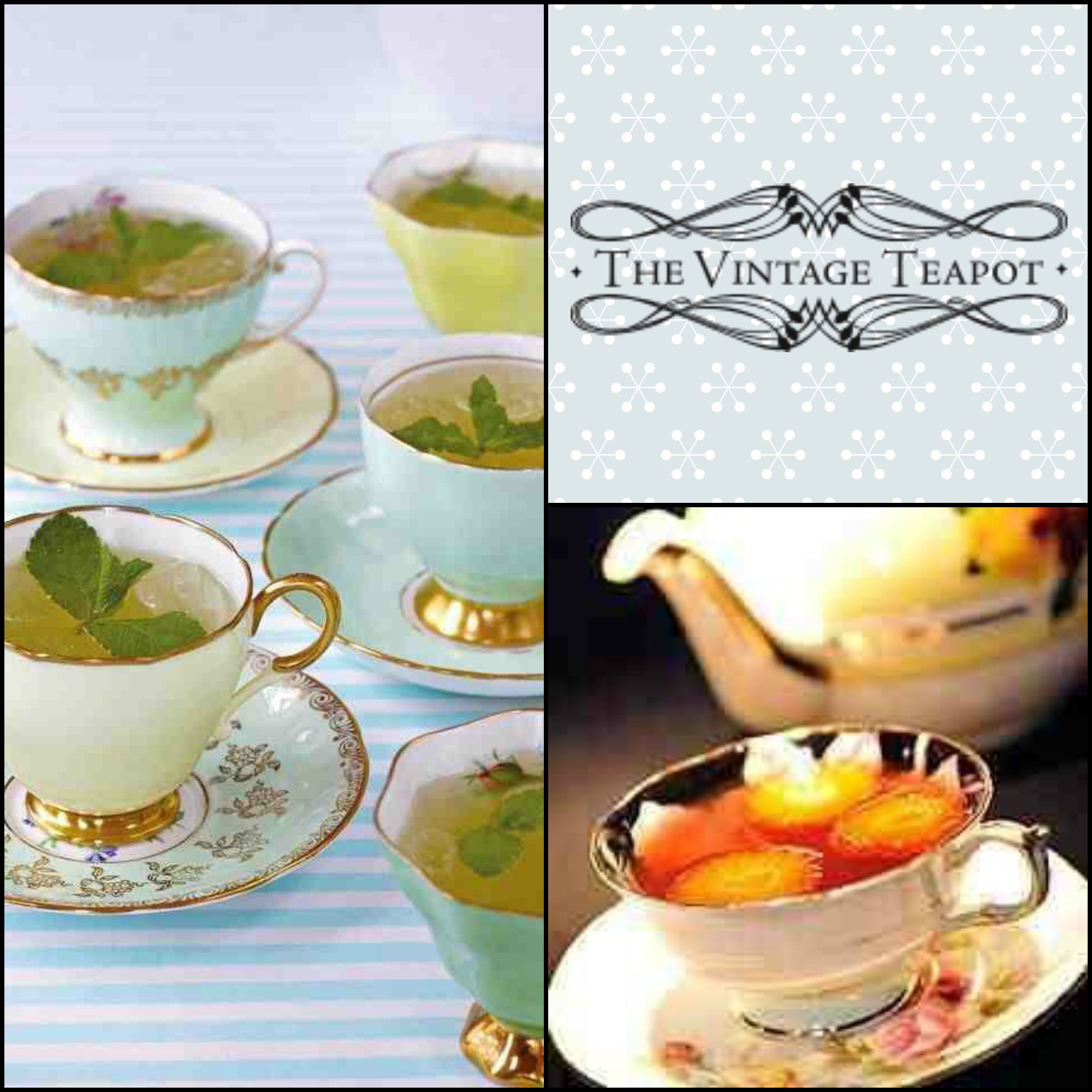 Most photographs used in this blog were found on Pinterest.